All Products
By Event
Services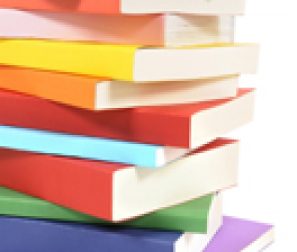 Product Details
Also Known As: books, novels, memory books, directories, souvenir books, ad books, programs, self-publishing
Looking to self-publish?  Want your book, novel, directory, ad book, or souvenir book to look like a professional paperback book?  Look no further!  Our professional staff will complete a process called perfect-binding through our state-of-the-art Bourg Perfect Binding machine and your project will be amazing.  Our machine and staff can perfect bind nearly 300 books per hour!!  Once we have the Bourg Perfect Binder "grind" the spine of the book, inject glue into the spine and on the very inside edge of both covers, the binder will place the wraparound cover around the book and hold it in place to insure its integrity.  Our skillful staff will then shave the other 3 sides to give the book a crisp, clean, finished look.  You will be amazed at how professional your project will look after WE perfect-bind it.
---
Place Order / Request Estimate →
---
Stay Informed of Deals
Keep up with new deals on Facebook.
---