---
About us
Capitol Blue Print is Springfield's foremost technology leader in print reproduction. Our professional team looks forward to providing you with the solutions to meet all of your printing & finishing expectations. We Print Springfield....and beyond!
More about us →
Our Advantage
Focused, Professional, and Caring! Our loyal professional team takes pride in every print project as though it were our own.
Unmatched Quality
We will "tweak" almost every project so the printed piece matches your expectation. Our team will work with you throughout the process to insure accuracy, pinnacle quality, and maximization of your print budget.
How do we insure top quality?
Check "Bleed" Setup
Check Sizing
Check Fold Spacing
Electronic or Printed Proofs
---
"One-Stop Print Shop"
From conceptual-creative to a finished product delivered to your doorstep...on time and on budget...everytime! We are proud of our customer service and attention to detail.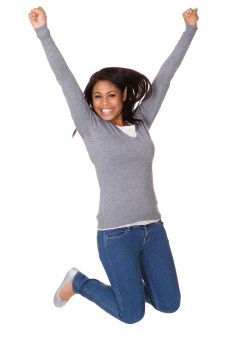 ---
Here's what our customers are saying.
"Capitol Blue Print never fails! Whether we are ordering thousands of copies of a full-color brochure, need an urgent job turned around next-day, or need some advice on paper stock, size or folding options, Capitol Blue Print is there for us."

Christy Broccardo
Springfield Clinic

"Any time we are working on a new project, we can contact Capitol Blue Print to ask questions, discuss pros and cons, get paper stock recommendations and print bids to ensure that we are always on budget."

Christy Broccardo
Springfield Clinic

"Capitol Blue Print is my go-to company for quick, quality and affordable printing. We work with Joe, and he always gives us great advice and service."

Rachael Buraski
Green Family Stores

"Whenever we need quick turn-around on a brochure, booklet or any print job, we call Capitol Blue Print for prompt, accurate and courteous service. They have helped us in a pinch a number of times! "

Jennifer Bettis
Sacred Heart Griffin H.S.

"Capitol Blue Print has been our GO TO company for years. The prompt response and excellent printing quality of posters, blue prints, letterhead, or business cards has always brought us back to them."

Janet Blain
Hi Care Management, Inc.

"It has been so easy to use Capitol Blue Print by sending my material to be printed to them using their email address. This has saved countless time and effort to received an exact copy of my original."

Janet Blain
Hi Care Management, Inc.

"We only use Capitol Blue Print for our printing needs because of the quick production, great quality, and best prices in town."

Michelle Bretscher
Coble Animal Hospital
---
Have you worked with us? Contact us to share your story and receive a discount off your next order.