---
About us
Capitol Blue Print is Springfield's foremost technology leader in print reproduction. Our professional team looks forward to providing you with the solutions to meet all of your printing & finishing expectations. We Print Springfield....and beyond!
More about us →
Our Advantage
Focused, Professional, and Caring! Our loyal professional team takes pride in every print project as though it were our own.
Unmatched Quality
We will "tweak" almost every project so the printed piece matches your expectation. Our team will work with you throughout the process to insure accuracy, pinnacle quality, and maximization of your print budget.
How do we insure top quality?
Check "Bleed" Setup
Check Sizing
Check Fold Spacing
Electronic or Printed Proofs
---
"One-Stop Print Shop"
From conceptual-creative to a finished product delivered to your doorstep...on time and on budget...everytime! We are proud of our customer service and attention to detail.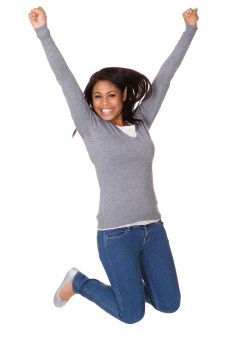 ---
Here's what our customers are saying.
"Capitol Blue Print does my newsletter and various postcards, they are always friendly, professional and timely- oh and their prices are amazingly competitive."

Kimberly Elliott
Real Estate Group

"Whenever we need quick turn-around on a brochure, booklet or any print job, we call Capitol Blue Print for prompt, accurate and courteous service. They have helped us in a pinch a number of times! "

Jennifer Bettis
Sacred Heart Griffin H.S.

"In the past we used another printer for the same time cards. CBP does the same order twice as fast for about 1/2 of the price."

Craig C. Morrison
Acces$

"I am always in a hurry to get packets printed and they always go out of their way to get them done in 24 hours or less."

Craig C. Morrison
Acces$

"I walked into the store the other day and all I got was, "Not you again." Now that is family. Not only do they know me, they know my personality!"

Craig C. Morrison
Acces$

"For years, we have always turned to Capitol Blue Print for our large printing projects. Whether its project manuals and drawing sets or a glossy promotional piece, Capitol Blue print has provided a great experience."

Jean Mehochko
Renaissance Architects, Inc.

"My organization utilizes Capitol Blue Print and after seeing the outstanding quality, I only use Capitol Blueprint for my personal needs as well!"

Amy Lally
Memorial Health System

"Capitol Blue Print consistently meets our needs for printing and binding of numerous educational manuals. Not only is the quality superb, they have always been able to meet our quick turn-around times"

Amy Lally
Memorial Health System
---
Have you worked with us? Contact us to share your story and receive a discount off your next order.